Last time we met, I was planning for the new arrival.
I wrote a heartfelt love letter to my unborn son, explaining what the world was like and how I hoped he would find it.
He arrived a few days early, and so far we've been having the time of our lives…
This month, I will let him write an account of what has happened since.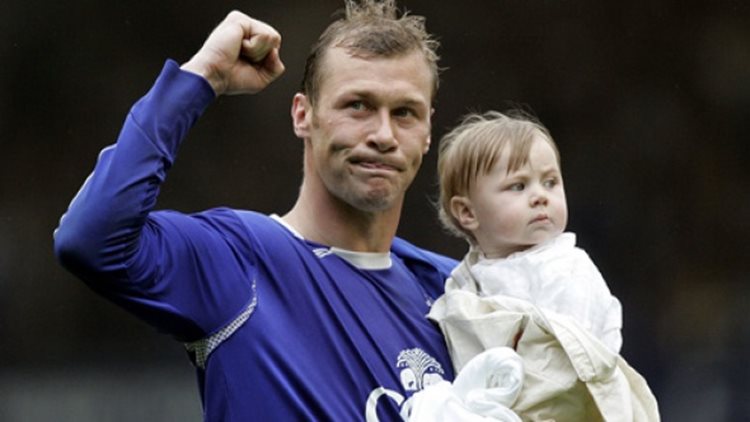 A week before I was due, my folks still hadn't settled on a name. My mum said I could be give an Everton related moniker and all dad's friends & family assumed I'd be a little Dunc. They considered Aldous – too close to 'Aldo' for our liking – Sebastian, Henry, Theo, Leo… None of which sounded quite right.
Henry, apparently what my sister would've been called if she was a boy, in particular felt wrong because of the Red Sox owner.
A week before I was due, my dad went out to his club, a last hurrah he (rightly) thought, they still weren't sure what I'd be called and the match, plus those few memorable pints, did little to help the confusion. The impressive turnaround could have offered Gareth, Seamus or Yannick / Romelu as possible options, but thankfully none were given second thoughts and so I sit here as none of the above.
Still, my dad says, the match offered renewed optimism that the tide was slowly turning, and when I eventually came along, we were sitting pretty in second.
I remember clearly that dad spent the previous night marking books, then they watched another episode of 'The Night Of', an excellent series I was hooked on within the womb, and a clever commentary on America as it approaches a real crossroads. The programme harked back to other whodunit type productions of yesteryear, particularly Murder One, which similarly made viewers question whether the accused was in fact guilty or if it was his lawyer, the investigating officer… I won't spoil it for anyone who's halfway through.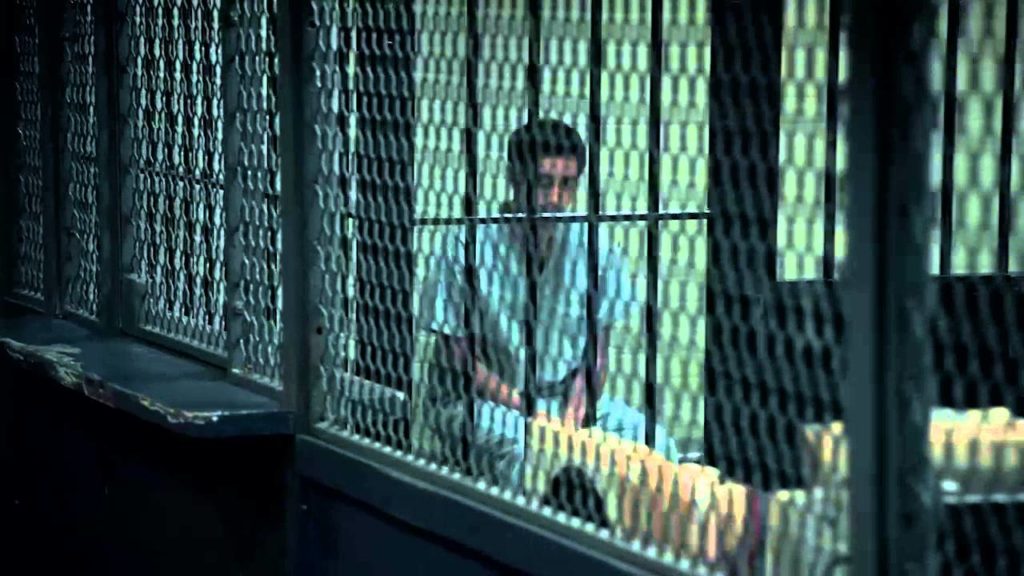 Anyway, then Mum's waters broke at 3am.
Dad panicked, as it was both a school and a match day, but then he was a little bit relieved as he would normally have got a ticket but had ultimately decided that, so close to the birth date, he would have been foolish to go, and for once wouldn't regret missing the game.
He tells me that he'd had a dream that same night that he was lining up in a tunnel alongside Zinedine Zidane and he went up to him and hugged him, conversing in French about their hatred of the police and their joint love of La Haine…then he was taking selfies with Thierry Henry in theplayers' lounge, but before he knew it, in reality he was unblocking the toilet and holding his breath both physically and metaphorically…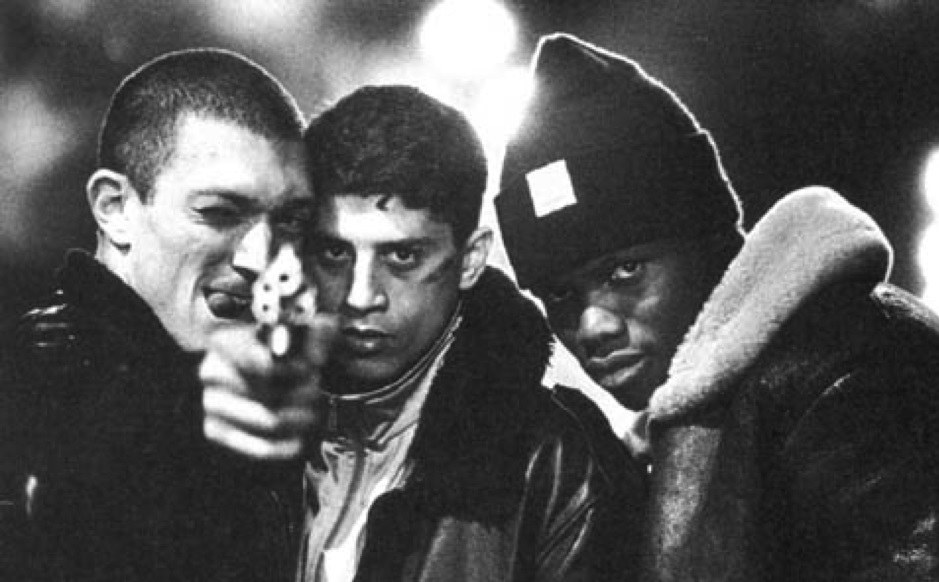 Thinking I might be on my way, he took my sister into nursery and put on an Everton t-shirt so that if I did come along, the first thing I would see, would be the badge.
Labour wasn't much fun at all, and as the countdown to kick off arrived, Sky Sports News was switched off and the pool prepared because I was to be born at home.
He was in the middle of sending e-mails to colleagues; his new role and responsibilities meaning he didn't want to leave anyone in the lurch. However, things took a serious turn and he realised that there was only one priority now – everything else could wait.
Dad was a bit worried, he always had been about a home birth, but went along with it because he was so confident in Mum's knowledge and preparation. With the help of grandparents the hose, the pots and pans, the kettles boiling, did their job and thankfully, as predicted, my mummy was wonderful so, after a difficult afternoon I arrived in time for tea.
I was a little tongue tied, but a good weight and my folks were elated.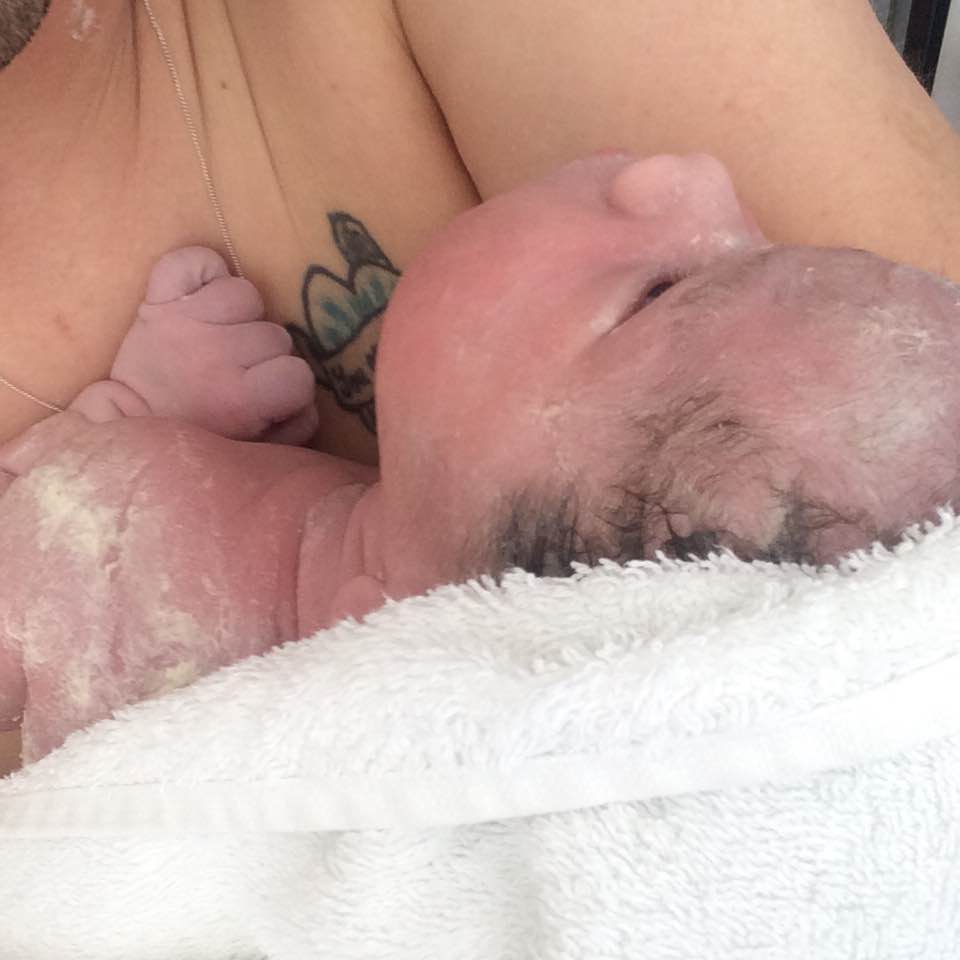 Funnily enough, my sister had been born a few hours before a game against Norwich three years ago, Martinez's first game in charge in fact, and Dad's last league game was the 3 0 win against them at the end of last season, so they clearly have a place in his heart… Still, I hate them after they beat us on the day I was born. My dad wasn't too bothered, for once, but couldn't even follow the game as the midwives were here doing paperwork for hours due to complications after my birth; still, there was always the following Saturday.
I slept through the next game completely… And they lost, so it was probably for the best. Still, the chance would come again the following Friday!
It was his birthday in between. He got his haircut and got told a funny, if rather homoerotic, tale by his barber, about one of our players' behinds, having seen him in a food hall the previous day and likened it to a curvy celebrity's rear. Maybe this explains his up and down form (the player's, not the barber's)
Back home, despite the gin, the wine, Cruyff and Iniesta autobiographies, I was definitely his best present, closely followed by those two halcyon hours my parents had in bed drinking prosecco and finally watching Stranger Things – something he'd been told about months ago but was too busy preparing the house for my arrival.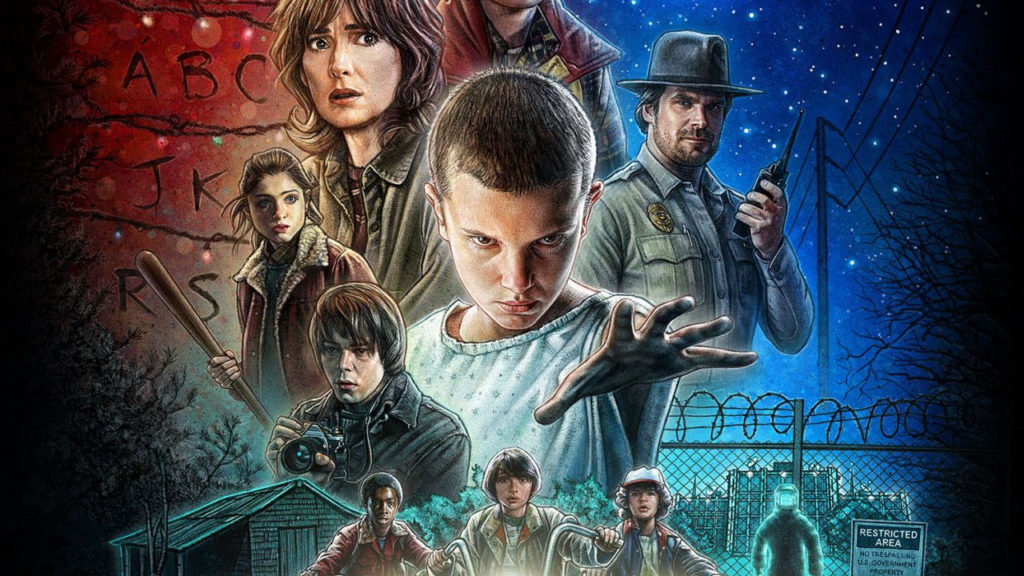 It's well worth the wait, and transports you back to late 1983 with such accuracy, even the cinematography and opening credits are so of the time you feel like it's from then, and the surreal twists hark back to a great time in Science Fiction (and, I believe, the dawn of a great era for our football club; maybe it's a good omen) all in all, another incredibly addictive series I'd wholeheartedly recommend – it's exciting, heartbreaking, and sometimes scary, so a perfect parallel to parenthood – we're watching an episode a day together, proving that a week without pay, has its perks.
It's back to school for him this week, though. He sang me a song from his youth about it:
Two weeks' paternity isn't enough, I believe, especially when there's another (very lively) little one and a fatigued Mum for him to look after as well, plus the plethora of well wishing visitors, but thankfully we bonded well during that time and he taught me a bit about the Blues. A crazy paternity leave with dad ended with my first televised game against Palace and, after a welcome couple of pints for him wetting the baby's head, in that club he keeps telling me about and can't wait to take me to, he came home to sit with me and watch it together, before getting an early night.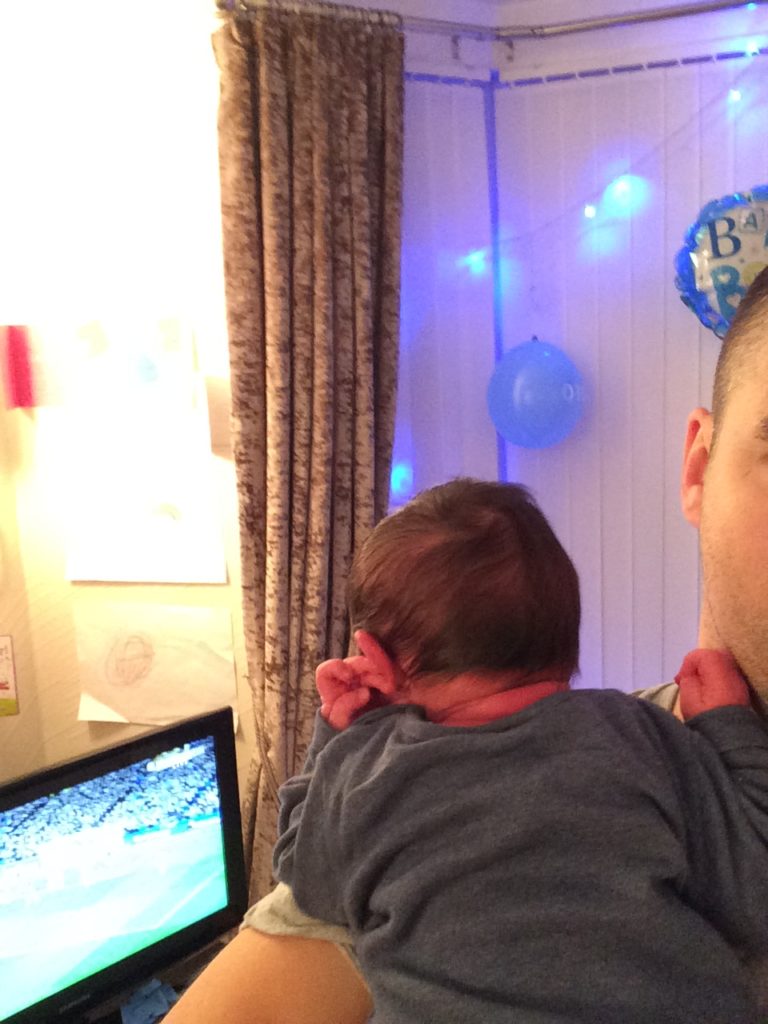 How things have changed!
Parenthood second time around is different, harder… and better, Dad says. I overheard him on the phone and he said to a friend that it's impossible to explain but just feels right, and us going out along the beach today, as the sun shone, summed that up quite nicely. He also said he didn't think he could be more proud and grateful, and couldn't believe how much more love people can give and receive after weddings and B's arrival.
We had fun today; I visited a sensory room for the first time…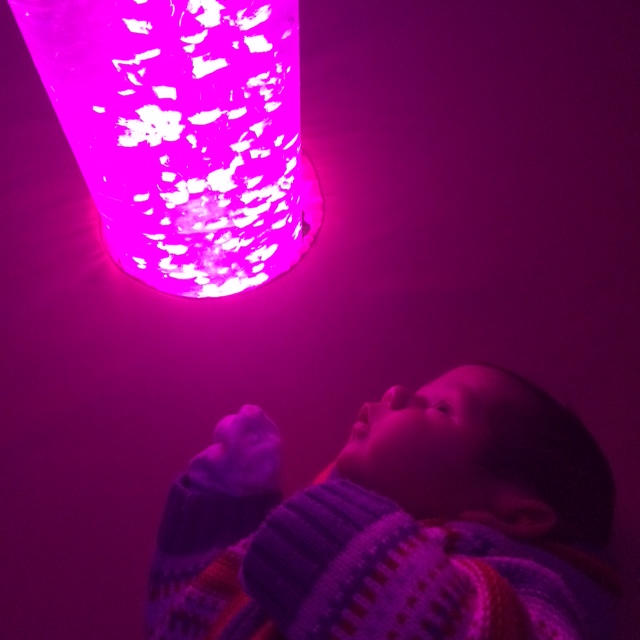 And Dad took us to where they had their wedding reception. It looked lovely.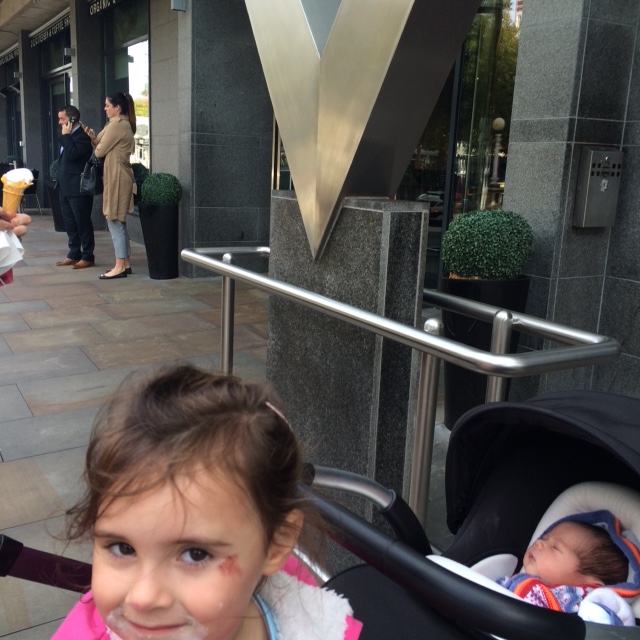 The good news keeps coming – friends have disclosed their own pregnancies, and we wish them all the best. Even though none of us know what the future will bring, it's a nice feeling right now, and we all feel very lucky.
Especially Dad.
Lucky to have my wonderful mummy, and our family.
And just as much – I can tell by how many photographs he's taking – proud of us.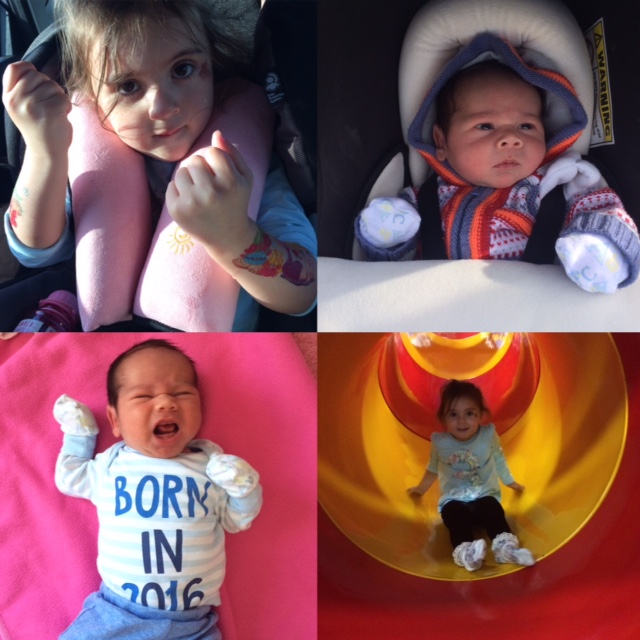 Thanks for reading… I hope to meet some of you soon.
Elijah Jude, October 2016