The year started with an air of optimism.
Let me explain… Everyone spent time at the end of December reminiscing and moaning about all the celebrities who died in 2016. Some of my own heroes passed, too: Cruyff in particular.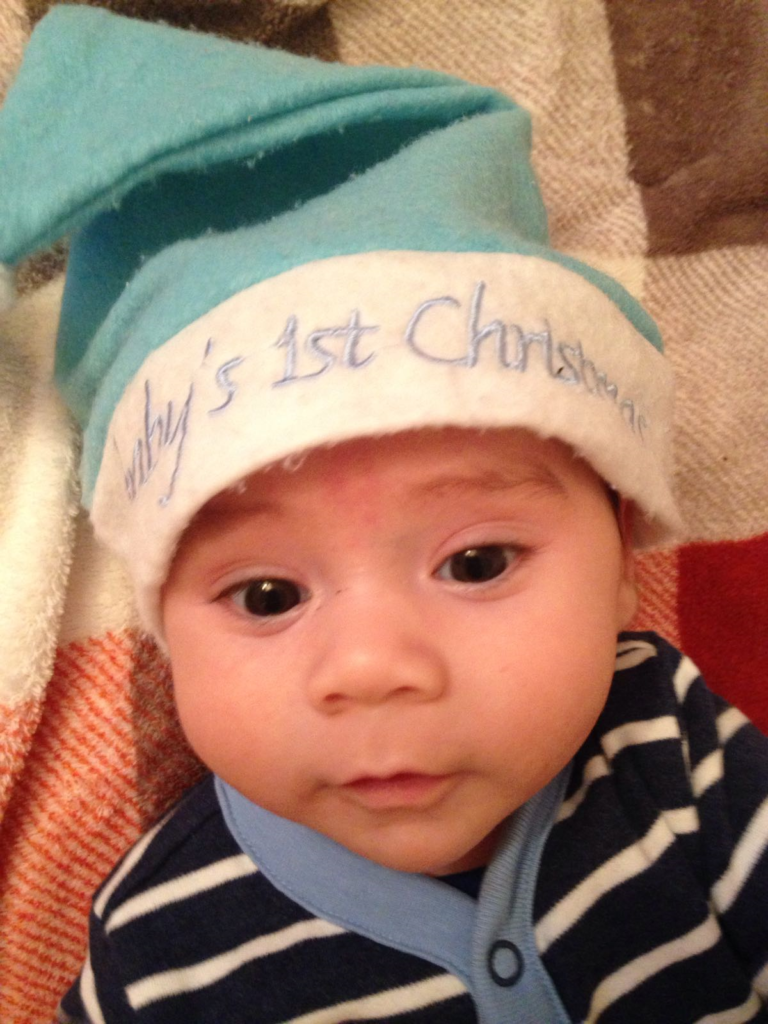 Still, having spent most of the year pregnant and then getting used to a new little blue in the house – and dealing with the potentially life threatening illness he developed at three weeks old – a big positive of the year, for me anyway, was learning the skill of putting things in perspective and… Prioritising.
Time management, work/life balance; call it what you will, things were – had to be – more settled, with an evening routine and another one in the morning which allowed for maximum quality time and although it meant little or no visiting my creative wells, for now at least that's ok, because it's all about love.
I also came to recognize that night that life doesn't automatically reward those who deserve it. If anything, those who appear not to deserve it seem blessed, destined to enjoy success by any means necessary. Not just in terms of football, 2016 also gave plenty of examples of laughable behaviours from those who should know better. As Michelle Obama so cleverly put it in one of her last speeches, 'you go low, we go high' and I've tried to stick to that mantra.
I haven't spoken to you since Christmas… the Day itself brought with it lots of plastic, fraught kitchen work and a broken phone due to turkey juices being spilled on it, which would cost me £100 a few days later… Not the best start to the year, I'll be honest, but the kids had a wonderful time and as things improved. Meanwhile, in my drinking den, tensions had built up to the extent that mutinies were planned and bugging devices had been found – think Phoenix Nights combined with Ancient Rome – and, most controversially, a member's wife even turned up to drag her husband home, despite the fact that women were actually allowed in over the festive period.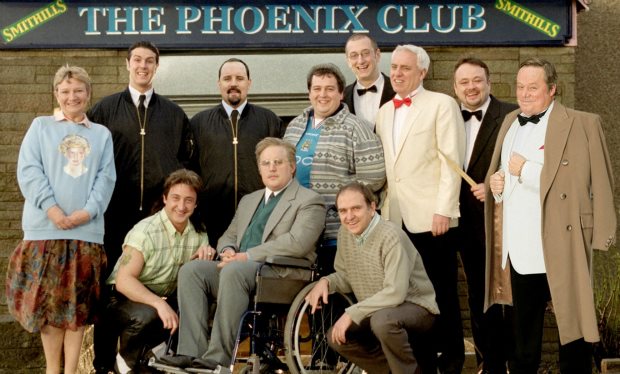 First week into the new year, I was due a haircut. It's only around the corner but the barber – a good Blue, sits in the Gwladys Street – was late opening, so I dived in the café opposite to wait.
I recognized the car outside, straight away.
I walked in, and there he was, sat happily devouring his eggs on toast and cup of tea. I had EFC tracksuit pants on, so ignored him completely, pretending I didn't notice him, because I didn't want to come across as a sycophant, nor a hypocrite after having told him in town that 'K A G' after a derby in 2001. He was reading the paper, probably his own column, so I downed my espresso, ignoring the fact that he was a noisy eater and would haggle over the bill, and made a quick exit.
The rest of the first couple of months have been tiring but enjoyable, and full of love. For a variety of reasons, I've been in a nostalgic mood recently and decided to delve into the archives of my mind, both to self-indulgently reminisce and to compare current events to those of yesteryear.
Strap yourselves into the DeLorean and get ready to hit 88, as we first go back…  then, into the future.
ONE
After the delightful victory against Man City and embracing the positivity which followed that crazy afternoon, it would have been easy to regret not being able to go to that match, it being our best result for years. That I hadn't was due to WW having a weekend away with her friends and me spending quality time with the kiddiewinks.
In the past I really would have been bothered, because unlike the baying majority, I actually go the match once in a while, but again this was all about perspective, priorities and love.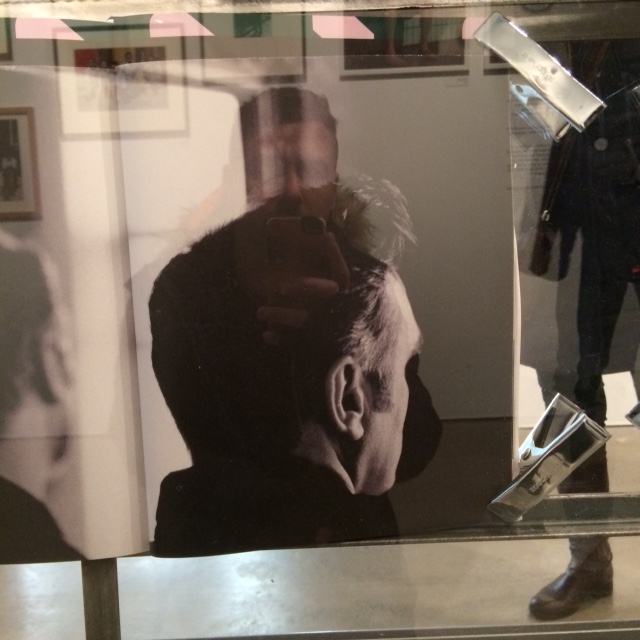 The following week, too, I made the sacrifice of a nice lie-in and day with the family, to go into town early and visit the NORTH exhibition at the Open Eye. What a great show, and reminiscent of yesteryear fashions and culture. The subtext was seeing an old friend who wanted to have a chat – the good news being that he'd got engaged at Christmas and wanted to share his announcement, and I was delighted.
Things had clearly changed – for the better.
And, not just for me.
The following weekend, just to remind us that every action has an equal and opposite reaction, my little girl broke our TV with a violent swing of the toy binoculars, which meant a large amount of money being spent on a replacement.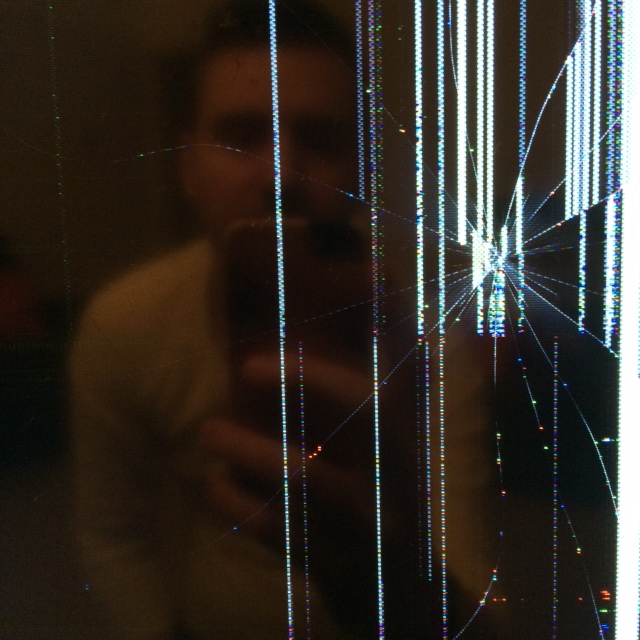 + FIVE
It's funny, like I said, how you look back and time has deceived you. It'll be five years very soon since we got married, and things are so very different.
Better, but very different.
I was planning my stag night in town, then a last hurrah in Barcelona – the idea of both now would be but a pipedream, as I find it impossible to stay awake past midnight plus could never manage a weekend away, but evoke wonderful memories of a time before things got even more wonderful.
Sentimental tosh, maybe, but true, and I 'm envious of those nearest and dearest about to embark upon exciting adventures of betrothal or parenthood in equal measure because that's when the real excitement – and love – begins.
Know, though, that love is truly timeless.
+ TEN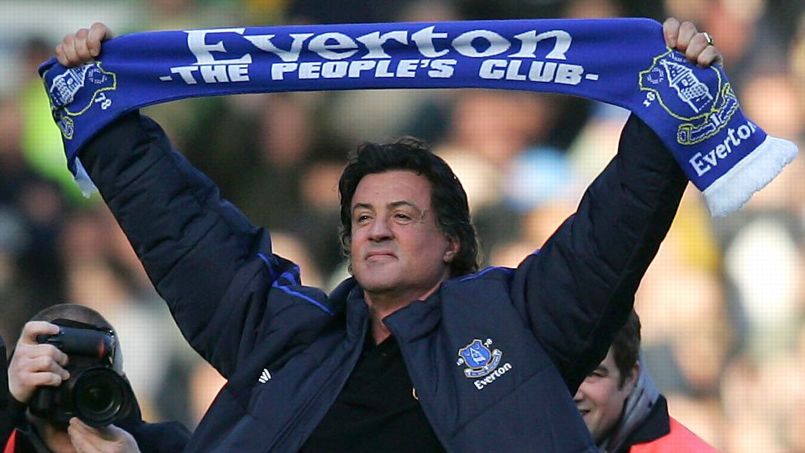 I have personal reasons for enjoying looking back to a decade ago, and not just because it was the time that Sylvester Stallone spat out his tea in the director's box. What a great moment in my life that was, by the way, but 2007 is largely memorable because I was getting with my wife at the time. My season ticket back then, in the Gwladys Street, brought us glimpses of Rocky and Rambo, yes, and last year's 'Creed' showed his too was a lifelong affair…  but another key moment from that period, for me anyway, was my involvement in the design of a top ten album from that year, which is being celebrated this year and I'll dine out on for a while longer because it's an experience unlikely to be repeated ever again…
Anyone who doesn't know, might be interested that you can still see our creation in the Museum of Liverpool, and the lads are doing an anniversary tour to commemorate those halcyon days when my handwriting was on merchandise, on TV, in music videos, on billboards, discussed by David Tennant on Alan Carr and spotted in the Louvre (well, the shopping centre next door) and still to this day, on YouTube: what a time to be alive.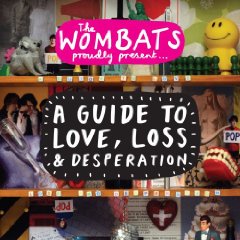 Meanwhile, the most surreal moment form that year has to be getting invited to a Healthy Schools ceremony at Clarence House and getting promised some organic carrots by a tipsy Camilla then telling Jamie Oliver that our kids thought he was a nobhead after the whole school dinners revolution.
To make up for that (I blame the free wine) we celebrated Valentine's Day this year at his restaurant in town and had a great meal, little E even tasting steak juices for the first time, and then, somewhat serendipitously, I saw both Jamie Carragher (again) and Alan Stubbs locally during the same week as if to remind me of that era – and to reflect on how much better things are now.
The recent notions I'd been feeling, of dreaming and romance, were underlined by a trip to the surprisingly wonderful La La Land in which central character Sebastian discusses certain people I know, quite eloquently: "They worship everything and they value nothing."
I don't mind admitting that I cried at several points in the film because it was just so beautiful; the planetarium scene for example, and ignored the cynical claims that it somehow discriminates against modern day Hollywood, preferring instead to celebrate its joy and love and feelgood nature – even if it's not the happiest of endings.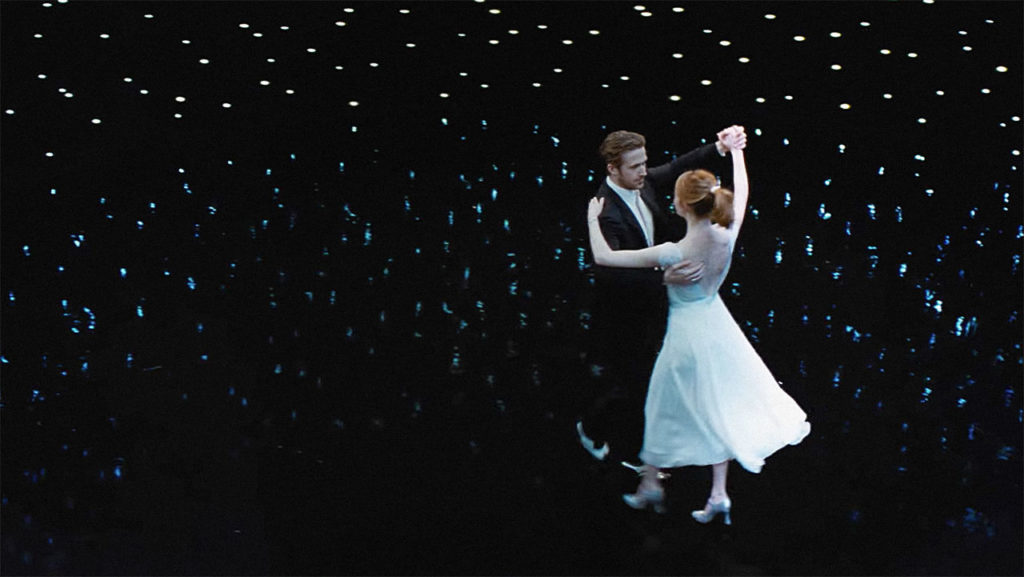 What made it more poignant was that little E sat through the majority quite happily, and despite a couple of tuts, fellow cinemagoers were astounded there was a baby in the show when they heard his cooing at the end.
+ TWENTY FIVE
On said Valentine's Day, by the way, I took my son to the Everton store in town and picked up a couple of things for him, now that he has overcome his illness and has started to catch up weight wise. Whilst there, I couldn't resist purchasing a reminder of the more distant past, an adult sized version of the shirt I distinctly remember getting for my twelfth birthday.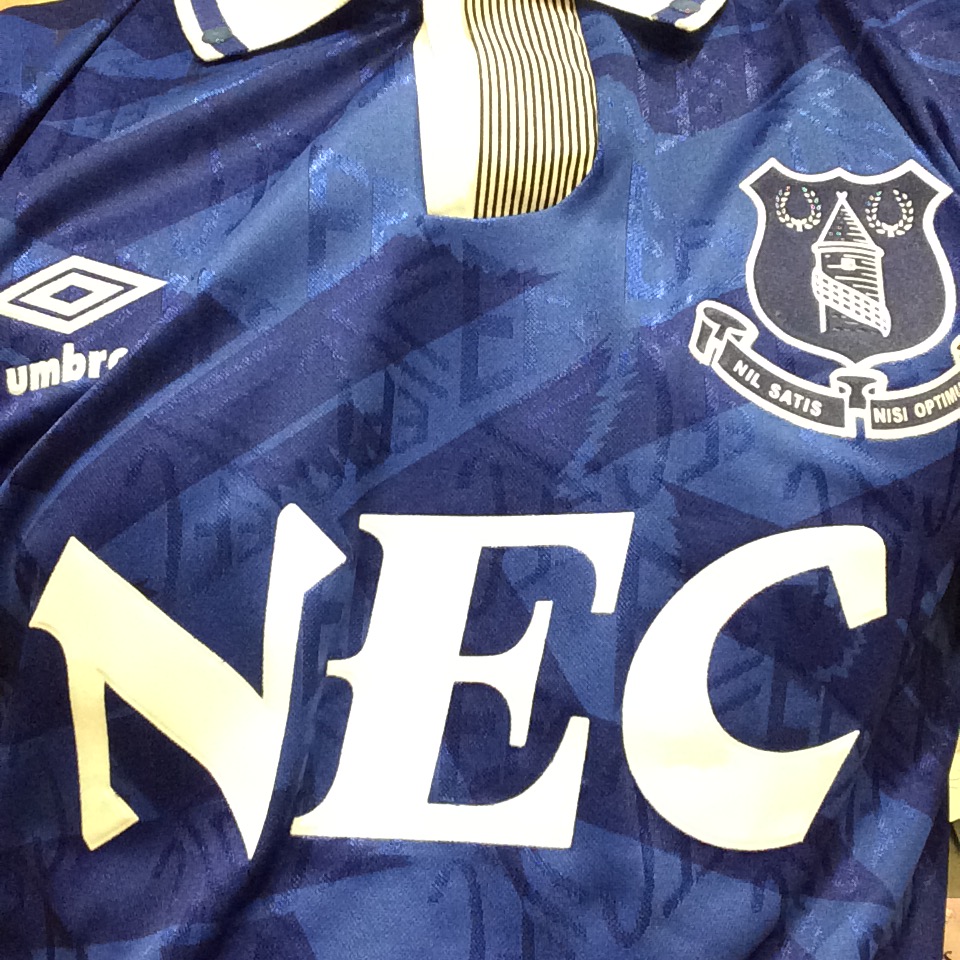 It broke a rule I'd set a couple of years ago, never to buy another football shirt, but as it was one I had previously owned – and was a sign of my everlasting fifth love, on Valentine's Day to boot – I think it made it ok.
EQUALS 41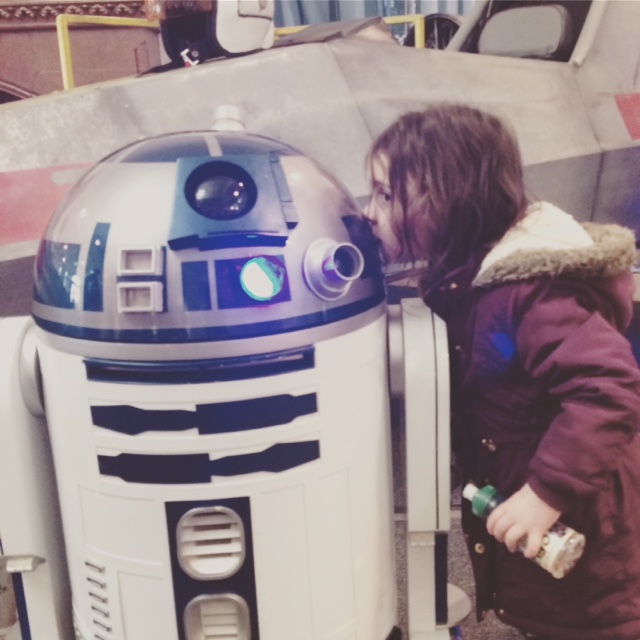 41 years ago, Star Wars was being made, and one of the things I have to look forward to this month is dressing up as Darth Vader. I got into practice at the rather excellent – for anyone of my generation, anyway – exhibition in Southport of Star Wars toys and film posters which really got me reminiscing my childhood and those of the kids. 'Collecting is a disease, and the only cure is sharing' said the owner of all these wonderful objects, and it explains nicely the majority of my obsessions and projects over the years. Thankfully, I too still have a lot of SW toys somewhere in the loft that will eventually be passed down / sold on ebay…
Depending on workload, I hope to also get to watch more of 'The Get Down' from the same era which – late to the party as always – I'm really enjoying. Now that we have Netflix on the new TV, there is loads on my watch list that I might get around to seeing, one day. Similarly, recent additions to the library mean I won't be bored any time in the next ten years.
And I honestly wouldn't have it any other way.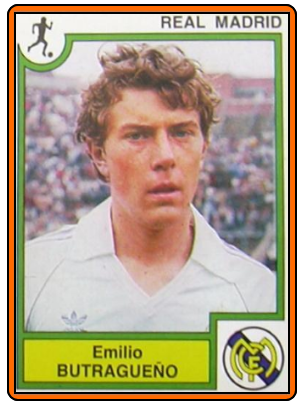 Going back to the late Seventies, just a few years later, a young boy in Lancaster fell in love for the first time with football, when Emilio Butragueno was in his pomp (I might go and sit in that big stand next month and achieve a lifetime ambition see him play (albeit at Anfield)) and Cujo was scaring people shitless in cinemas. I watched it recently because it had been cited as a major influence on Stranger Things and I kind of get it, but the decline of the dog made me probably scared of St Bernards forever.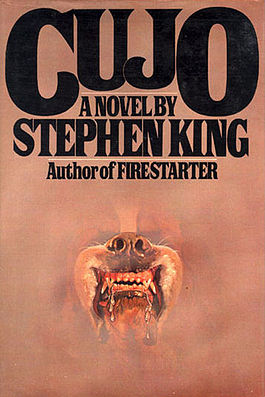 I also loved the San Junipero episode of Black Mirror, which again was from the early 80s and reminded us that love is timeless.
However, just like back then, the country is in a mess. Of course, it could all be La La Land talking, but it's a nice idea to keep hold of that things will improve, akin to a story similar to that which I'm celebrating a testimonial in, this year. Ups and downs, problematic others, fall outs and make ups… and above all, hope that one day, things will be perfect.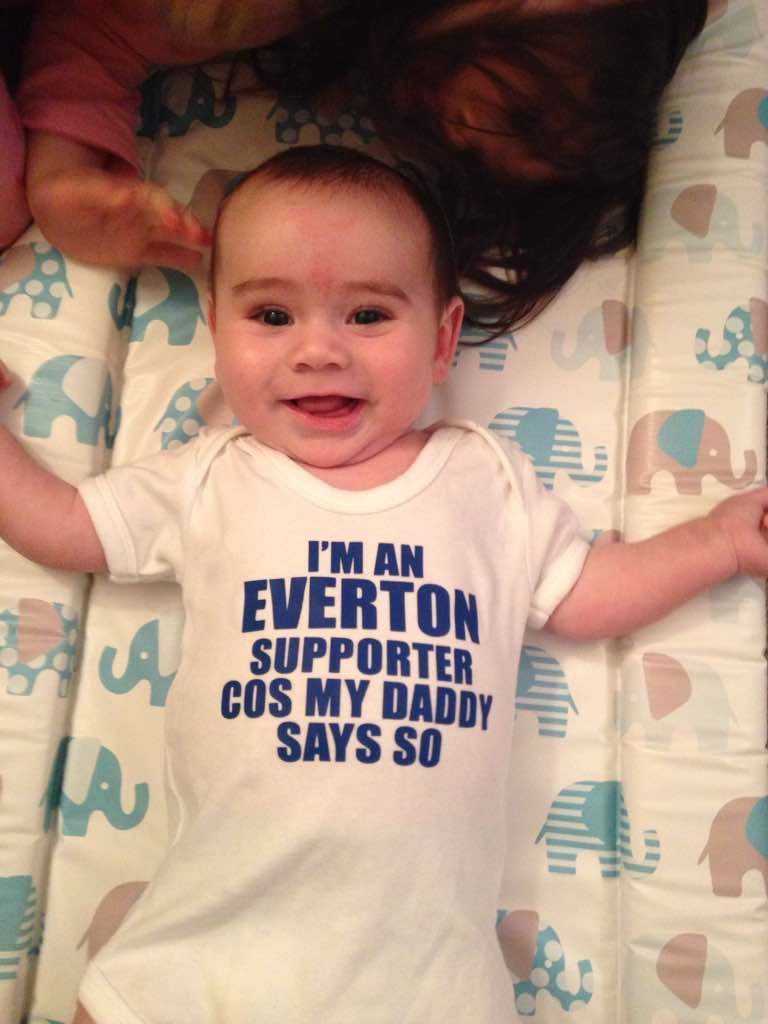 In the meantime, B continues to astound, and E continues to improve and develop nicely. Today he could wear a birth gift for the first time, apt for the past few weeks and the theme of love. It was sent by a Liverpool fan who swallowed his pride and despite the odd negative comment over social media, I really respect and admire and thank him and his family immensely.
So – life is changing, not easy, at all, but in a good way.
But love makes it better…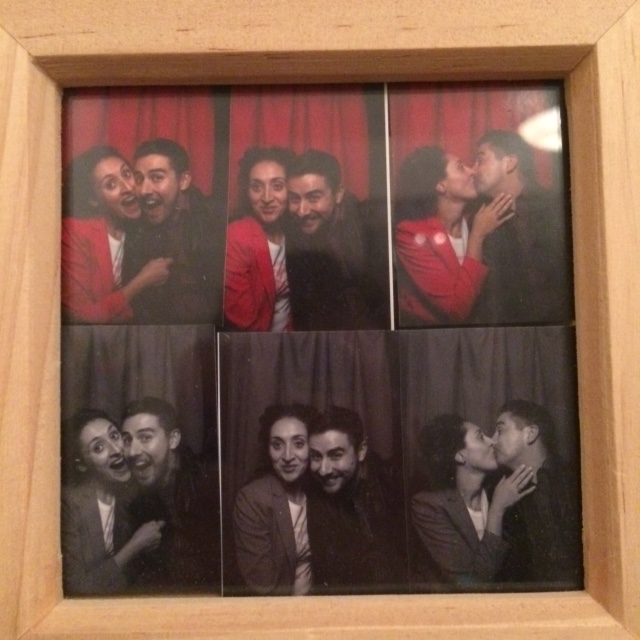 So much better.
I'll leave the last words to Sebastian again:
"This is the dream! It's conflict and it's compromise, and it's very, very exciting!"