It's somewhat serendipitous that in the week after a new film comes out, entitled 'THE MAN WHO INVENTED CHRISTMAS' that we discuss the most seasonal idea of redemption and humbug; of the best and worst of times, of complicated plotlines and mysterious characters, with happy endings and serious messages, plus sinister secretiveness and bizarre coincidences…. but that's enough about my day to day existence.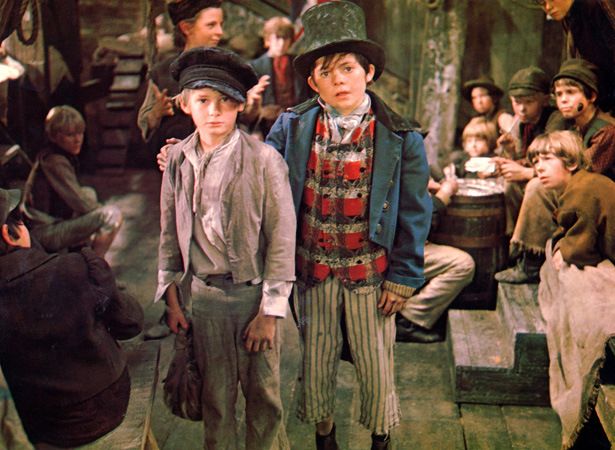 Yes, it's funny that the film should come out when Oliver Twist was playing heavily on my mind, amongst other things. Like Ollie boy, my life has been a 'bundle of contradictions' recently –'twas ever thus – and a rollercoaster of ups and downs, since last we met.
It really has been a winter of discontent: I will go into some detail, but skirt over others… 'I keep mine hidden' but simply recognise that a lot of things must change in the new year.
We've had illness and issues over money and conditions; health problems easing themselves before uncertainties alongside happy news – and that's just with Everton, before my own life events.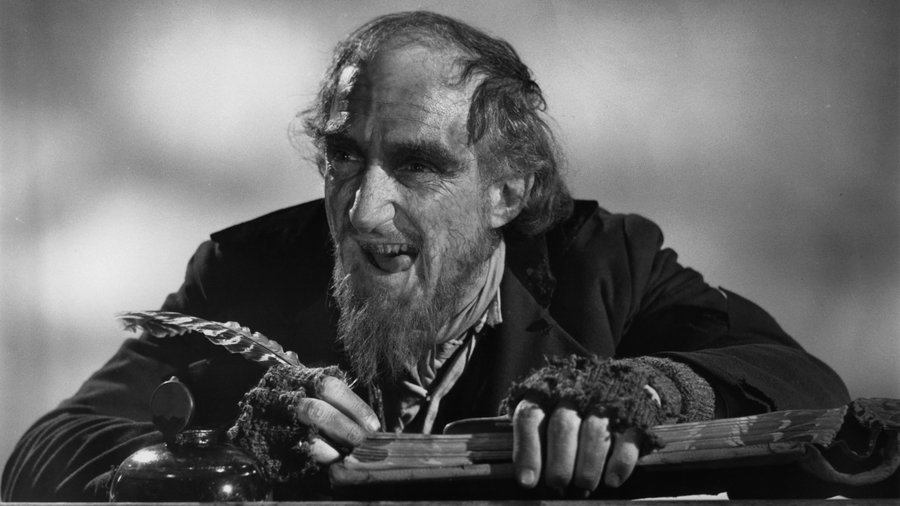 First, then, the character analogies: far be it from me to accuse BK of being like Fagin, but he knows large accounts don't grow on trees and that – according to many suspicious fans – you've got to pick a pocket or two, boys (where's the Arteta money etc) or maybe he should take the role of Mr Bumble, given how the search for a manager panned out.
Similarly, Farhad Moshiri could be the Artful Dodger – given the strange response he gave to the Panorama questioner in the Park End car park – or, more hopefully, the rich and generous embodiment of gentlemen, Mr Brownlow. Plus, I guess Rooney could also be the Artful Dodger – he's scored again as I'm typing, watching a dodgy Thai stream – as he's getting away with it again.
All this madness and alternate reality culminated in success in the workhouse, for now at least. We focus on the positives because it's the season of goodwill and we need to stay optimistic as John Lennon would've liked.
CULTURE KLAXON!!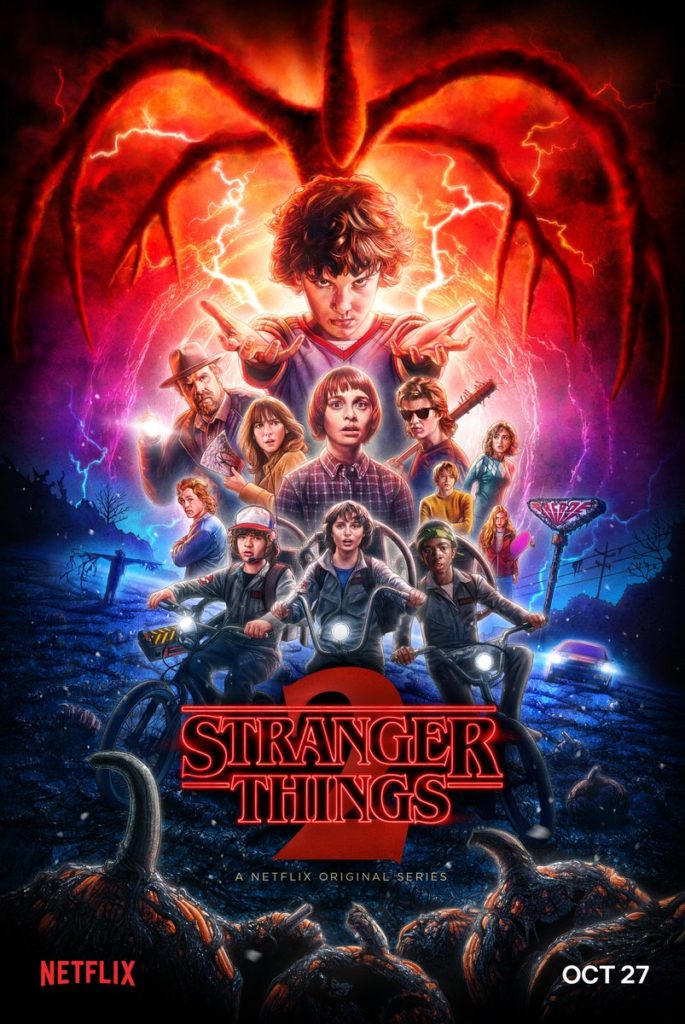 I struggled to keep abreast of what was going on in my cultural well, whilst marking and doing everything else.
Stranger Things 2 was watched within a week and as truly wonderful. The League of Gentlemen returns, and the promise of seasonal specials and dramas which will probably clog up the planner until next year; just like the Derby, we watch from behind the sofa uncomfortably. Still, on that snowy afternoon, the evil half brother was given his comeuppance just like Monks in the novel… Meanwhile, Christmas clothes are purchased, presents wrapped and favourites such as 'Knowing Me Knowing Yule' and 'Jamie Does Christmas' (yes, that's my life now) are re-watched with glee, whilst Christmas parties remain contently avoided until they involve Joy Division and biblical references rather than hangovers and regret.
Before Christmas, though, we need to step into the old DeLorean once again.
Going back to the last post, it was nearly Hallowe'en and we all assumed the darkness would soon disappear. Liam Fray, an acoustic gig in town on a Monday night, offered some respite and a polite reminder that life still goes on for many people who aren't stuck in a rigid routine and who can afford to take the next day off with hangovers.
One of my modern day heroes, Liam: a wonderfully intimate concert with some seminal moments on offer. I feel blessed to have discovered this band, all of nine years ago.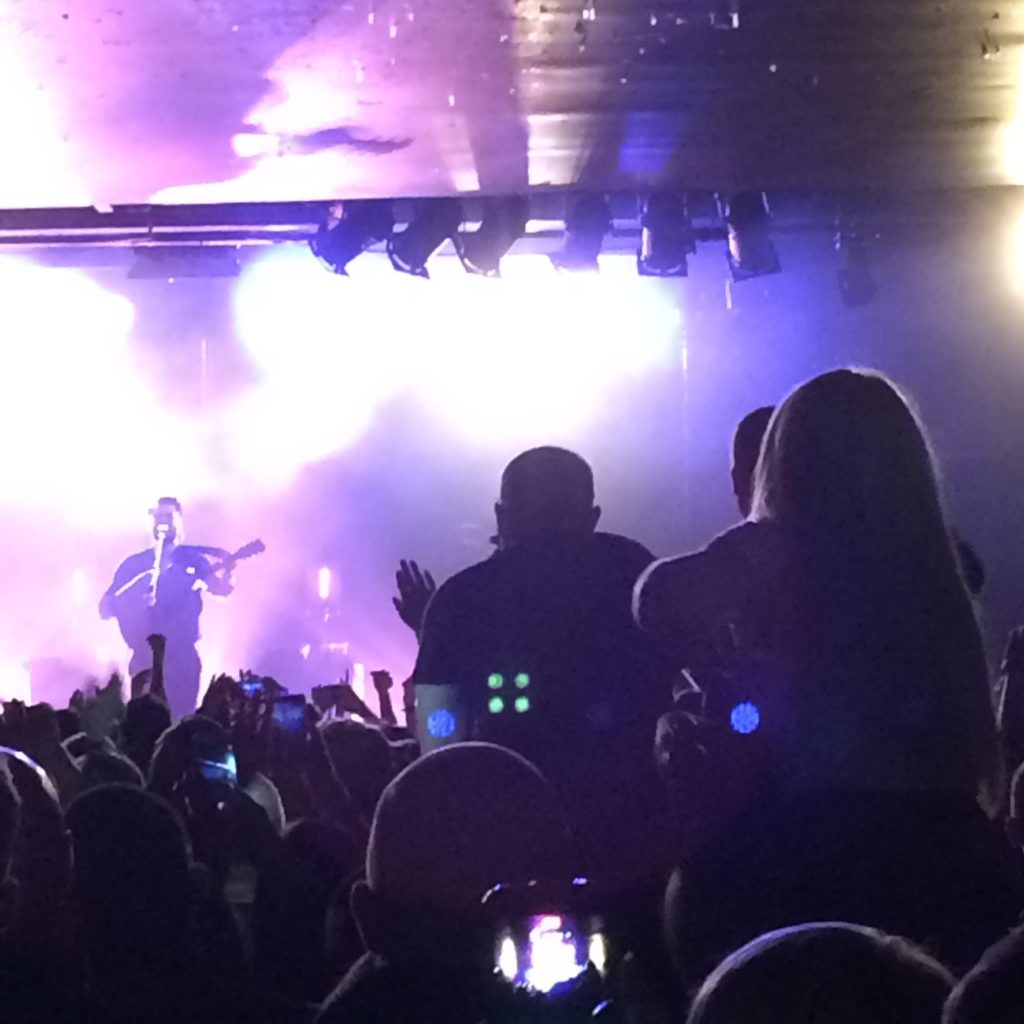 A nice little hint that life goes on elsewhere, too… especially useful if you were in the doldrums… And if you were waiting for a hospital appointment the following morning.
Thank the Lord, I got the all clear for the underarm lump and we didn't even need an operation, so concentrated instead on watching Homes Under the Hammer and planning how my life was going to be different from now on.
The next day, I attended a fascinating lecture on Italian football and its history between 1966 and 1982 and the role that the prime minister played in their success in Spain. A period of time just before my interest in football was piqued – though one I enjoy reading about and then watching, just before tournaments every four years. It was delivered by John Foot, an eminent writer whose excellent Calcio, I read next to the pool in Sorrento on our honeymoon.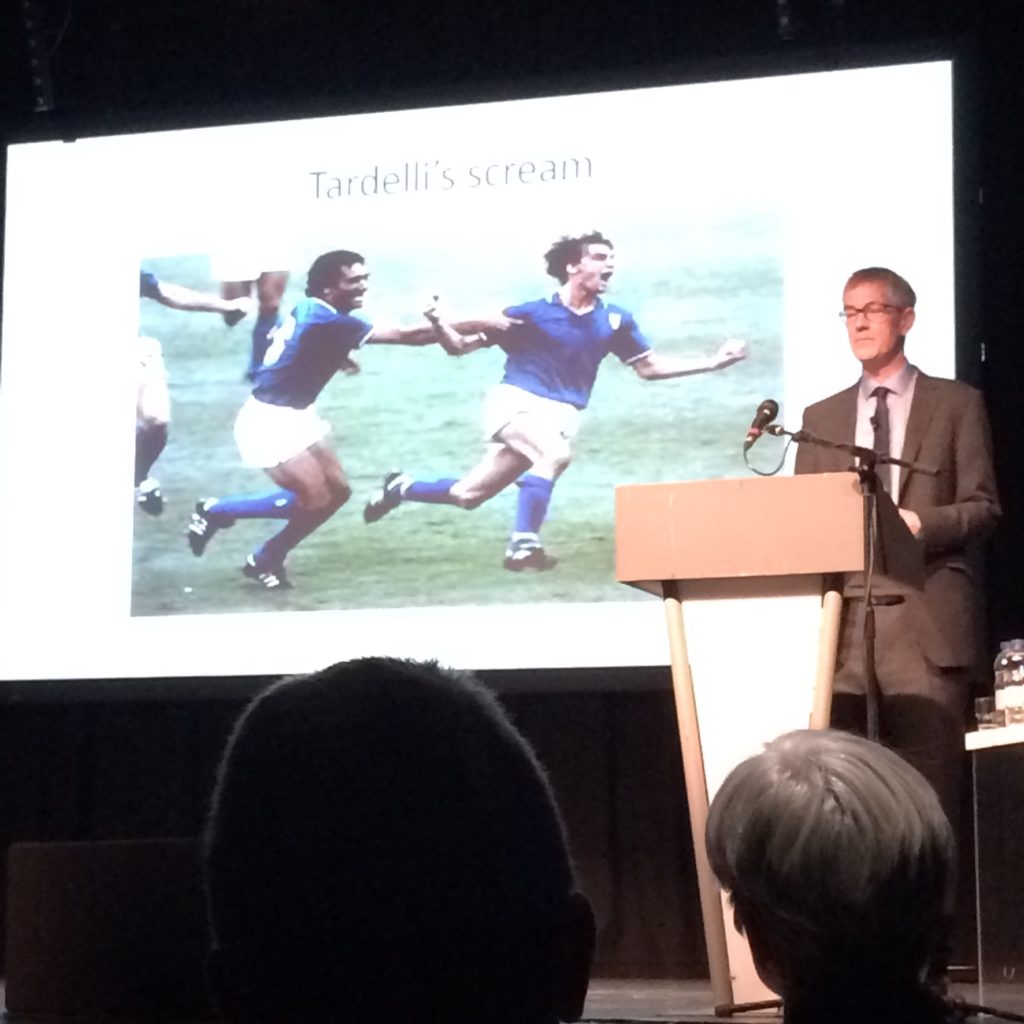 He explained at length the suggestions of media manipulation by Pertini, photo opportunities and TV directors cutting to him at every opportunity during the final, even the glorious homecoming – at odds with the rotten tomatoes Italy had faced on their return back in 1966. This was all incredibly heart-warming stuff – Food, glorious Food! and all in all, it was a great evening – which restored my faith in football and its positives.
The following week brought with it illness and shock redundancies – reflecting society's problems, just like the context of Dickens' work from 170 years ago. There were some positives: excellent news of
births and glimmers of hope for the future. We even allowed ourselves to get slightly excited by the notion of Diego Simeone being mentioned for the job… the most 'Everton' of coaches around, in the present author's opinion, given his passion, mentality and ability to get players to run all day for him and the shirt.
A pipe dream maybe, but, talking of shirts, we had the sad departure of Buffon as Italy were knocked out of the play offs and a plethora of international new kits harking back to the 90s were released. They took me back to USA '94 and reminded me of the romance football can offer: maybe it is the panacea, after all. To avoid the gloom and hark back to happier days, I went to meet Andrei Kanchelskis who was doing a signing of his book locally.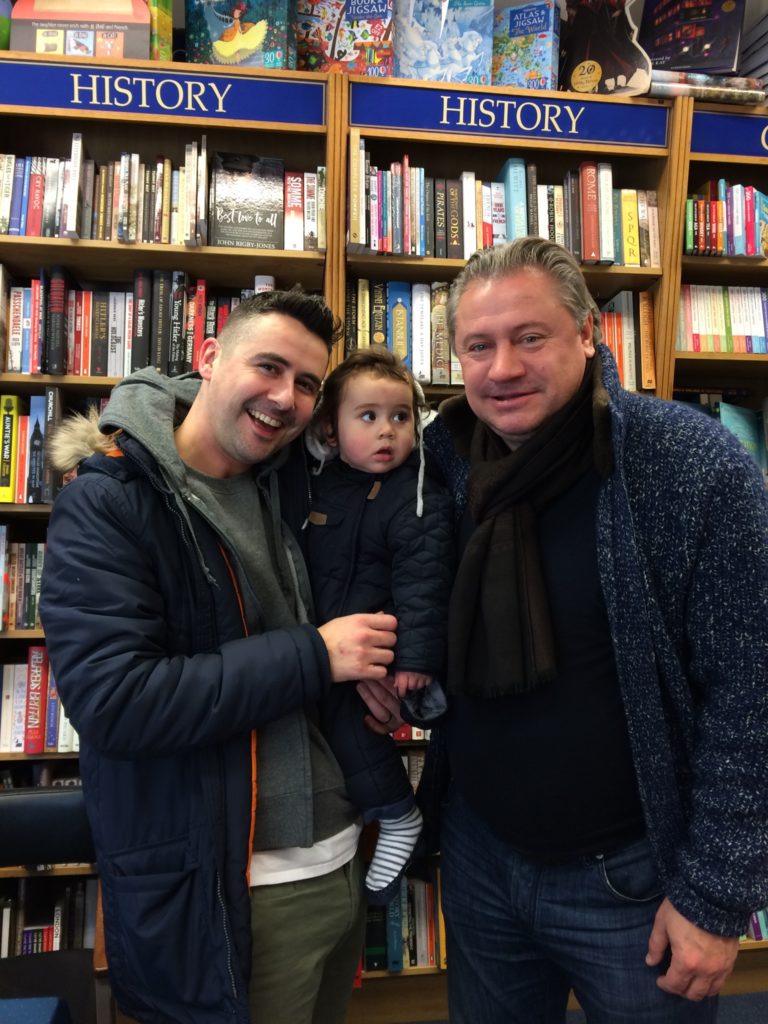 I loved Andrei Kanchelskis.
I was at his first game, saw some stellar displays, and felt sad that we didn't get longer with him (for whatever reasons) though I conveniently forgot the way he left the club and his last appearance. Still, he was a gent, smelt of chewing gum, and despite spelling E's name wrong when signing said autobiography it was a pleasure to meet him.
As I told him and my oblivious son, he was a hero when I was sixteen. It took me back to a good time in my past: ''it's a fine life', I thought back then. How we could do with someone like him 'on his day' now (although not the state he is on – so many people didn't recognise him from this photo) and again, the links to Oliver Twist were clear when Brownlow notices the similarities between the boy and the painting on the wall, just like his current appearance evoked memories of my GCSE year:
How good it was.
The following week, we got a new manager.
Romance is dead, then: long live the king. King Sam, even.… he actually played for Preston in my first ever live match I attended, thirty years ago, when said Dad could only take me to Deepdale and he (Sam) was something of a cult figure. He has made a decent start, saying all the right stuff – in contrast to the rather odd ramblings of other managers – and I'll hope he is the mysterious Brownlow figure who turns out to be the fairy (grand)father of the piece.
Meanwhile, in the real world of course, Christmas approaches with vim and vigour.
Other issues mean it's been hard to concentrate on what everyone else was obsessing about, which is a shame, but a sign of the times. The songs, the lights, mean more this year, of course, but when you're blinded by the marking – and can't yet acknowledge the Last Jedi – Christmas just has to wait.
Still, my copy of the new Morrissey album arrived to accompany me in my pain and it was glorious.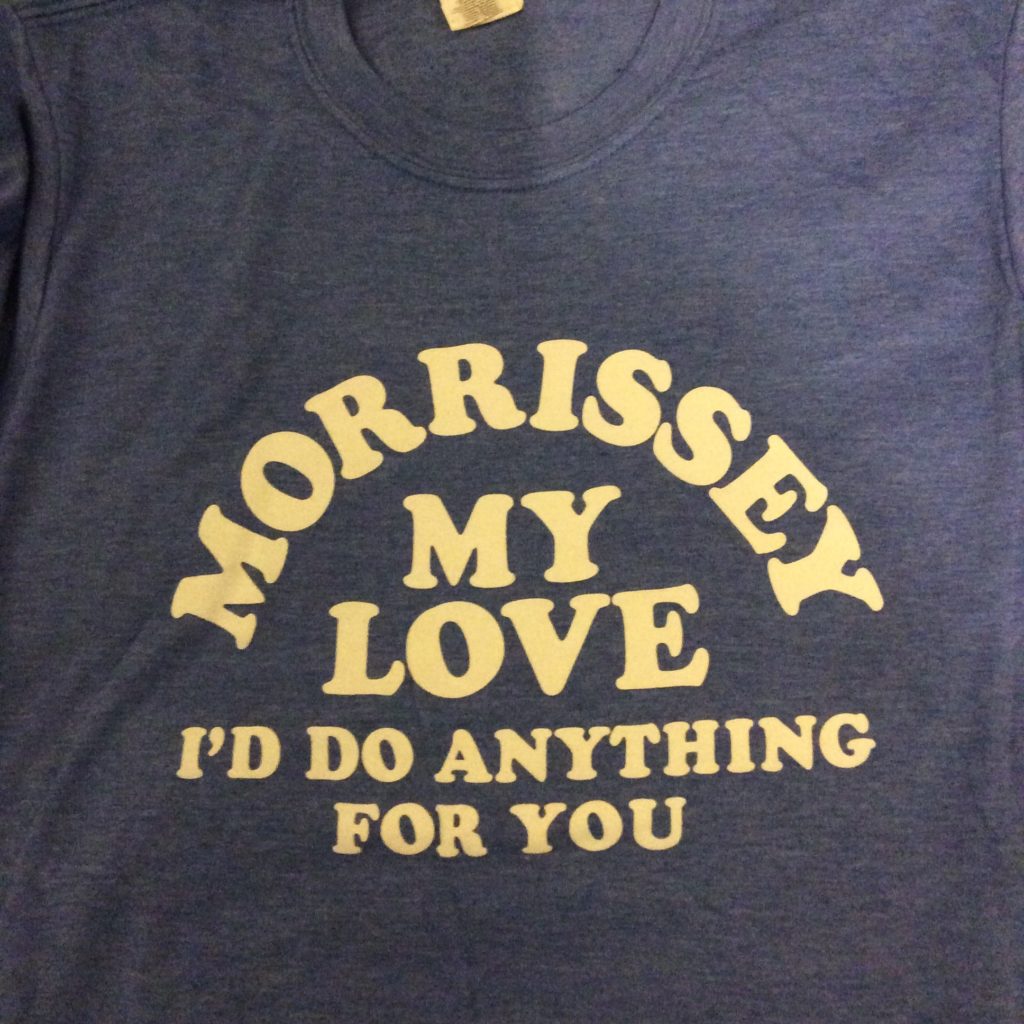 Similarly, the sublime feeling of hearing beautiful noise was matched – no, usurped – by my little girl's improvements as a swimmer, and her presence as an angel in her first 'proper' nativity, despite my having, in true Morrissey style, spent the day in bed just beforehand having been laid low by a vomiting bug.
There then came the church nativity when the other child was a Basquiat-esque king, and a meeting for them both with Neville Southall who previously tried to close his car door on my arm and told me to 'eff off' the last time I met him in similar dire straits back in the nadir of 1994.
He looks a bit like Mr Bumble right now…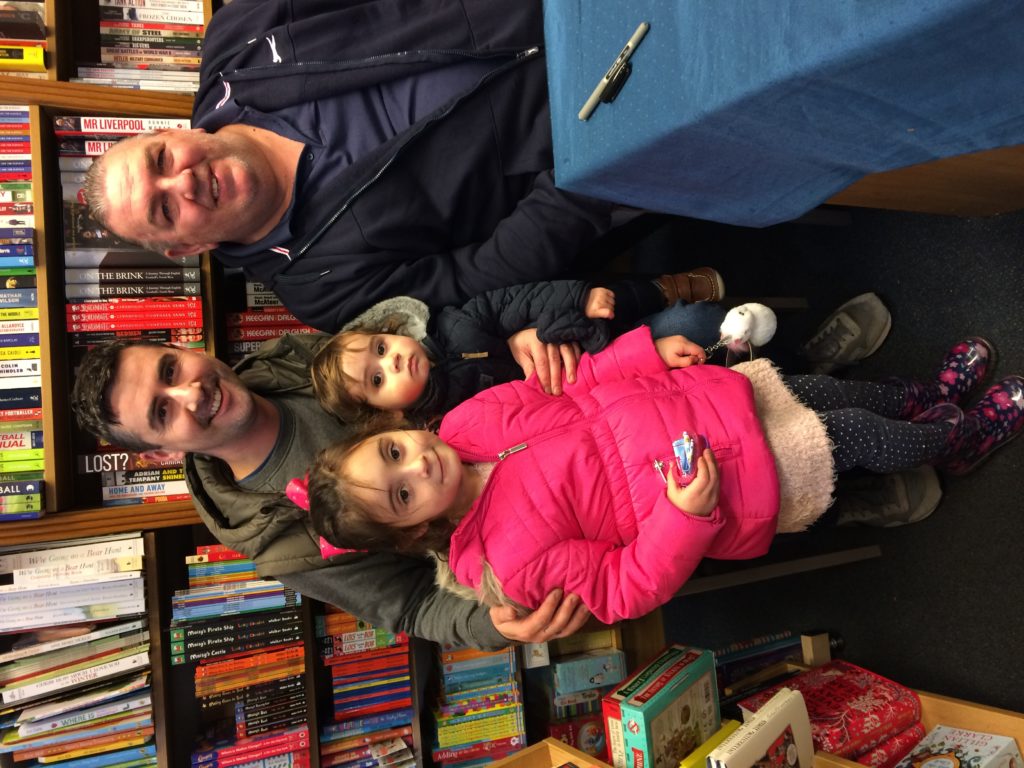 He was signing a Christmas gift; Betsy was excited and gave him a kiss, somewhat aptly, and reminded us that whatever Dickens' ideas, Christmas is what you make of it and that certain characters embellish the experience, but ultimately, it's about you and your family first and foremost.
We had a great time at the club's Christmas party; all a sign that this time of year is the most special of all.
815701F4-C6BE-4390-924E-9140E212A553
Have fun: God bless us, everyone. (I know it's not from Oliver but it's ending doesn't really make sense!)