Five years ago today, I graduated with distinction from my MA and, simultaneously, started a project to collect the rain which fell, and document all the ice cream vans which I saw, over the next forty days and nights.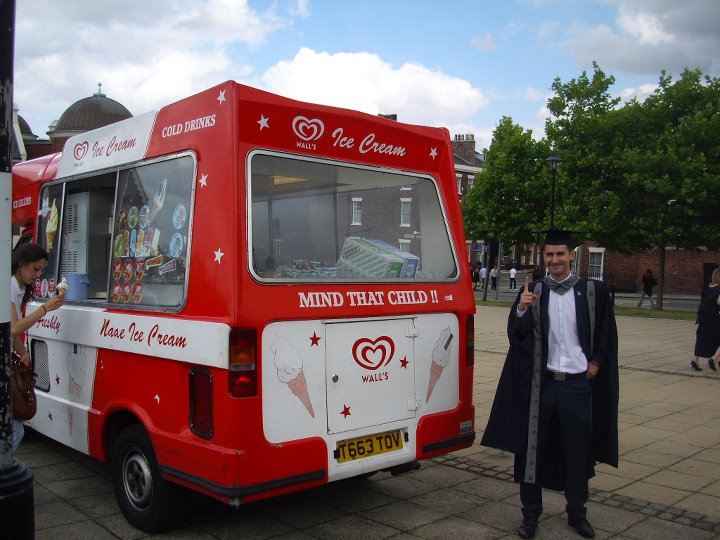 The reason for this was that both events took place on St. Swithin's Day, and, later in the evening, I was barred from a painfully cool city centre concept pub for attempting to steal a tankard. Not my proudest moment, no – that had come a few hours earlier when my (now)wife gave a little speech in my honour.
It included this quote by Andy Warhol:
"An artist is someone who produces things that people don't need to have but that he – for some reason – thinks it would be a good idea to give them."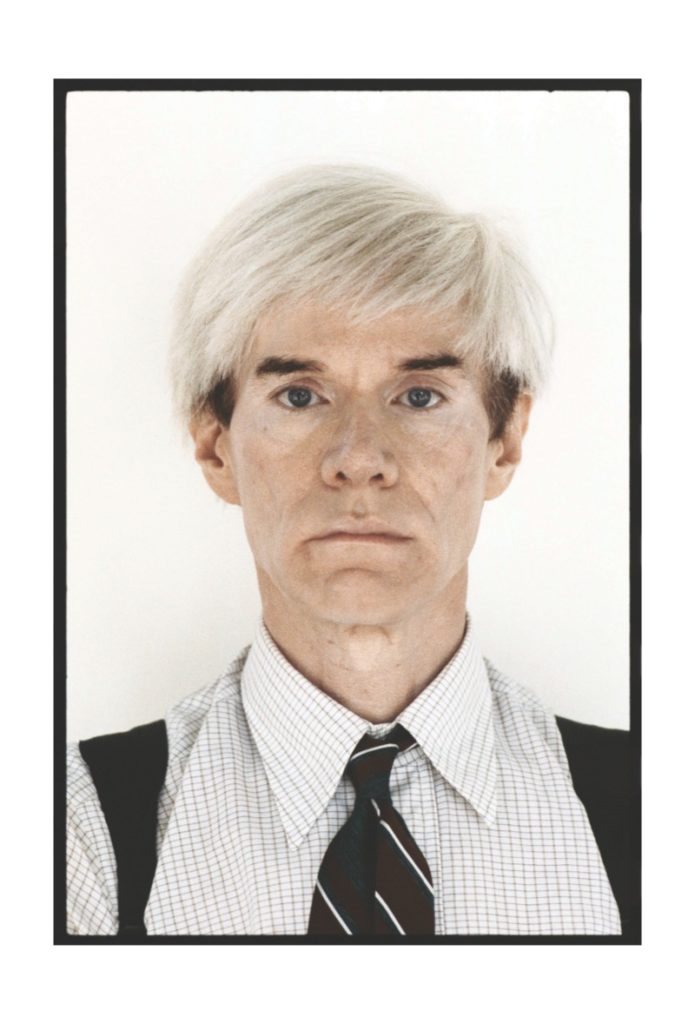 She realised that he had summarised, in one sentence, what I've basically been doing ever since, odd sounding little projects which entertain some, confuse others, all the while, telling you about it on this oft-virused little blog. Recently, a tempestuous Twitter spat resulted in one of my followers telling everyone how boring the site is, how it sends people to sleep. It was a little disappointing that my heartfelt tales and sentiments were being belittled, especially when life dictates that this can be my only creative well to dip into.
But, whilst everyone's a critic, no publicity is bad publicity, and it's not all bad, as I'm off to see Morrissey again soon, and my creativity and literacy this week won me a little promotion: ergo, whilst other new arrivals mean that more than one 'change is gonna come' in September, I will be more keen than ever to keep up with my writing: honest reviews; those obsessions, the narratives, the comments on the flotsam and jetsam which fill my life; explanations for the strange photos I sometimes share, and ultimately, my thoughts.
More than just a stream of consciousness, not quite a confessional – but cathartic, in that it helps me rationalise, helps me deal with things, helps make sense of it all…
Which is why today, I felt compelled to write something a bit different.
Normally I try to avoid discussing controversial contemporary issues on this site, but, without detailed analysis or condemnation, I simply needed to write out a reaction to what I saw on the news last night.
There have been some terrible news stories in recent times, many of which inspired an interesting article in the guide a couple of weeks back about whether or not times are actually particularly bad or if we're just over reacting. Certainly, though, terrorist attacks and other catastrophes seem much more frequent than usual in 2016, and what with the political hot potatoes being thrown around Europe and just Westminster, many of us have concerns about where the world is heading.
I wrote a letter to my beautiful new born nephew the day after he was born – referendum day, in fact – and explained to him that, whilst some might say this is not a good time to be bringing new people into the world, I'd prefer to stay optimistic and believe that actually it is, because what the world needs now, is love and hope – particularly today. We echo that sentiment.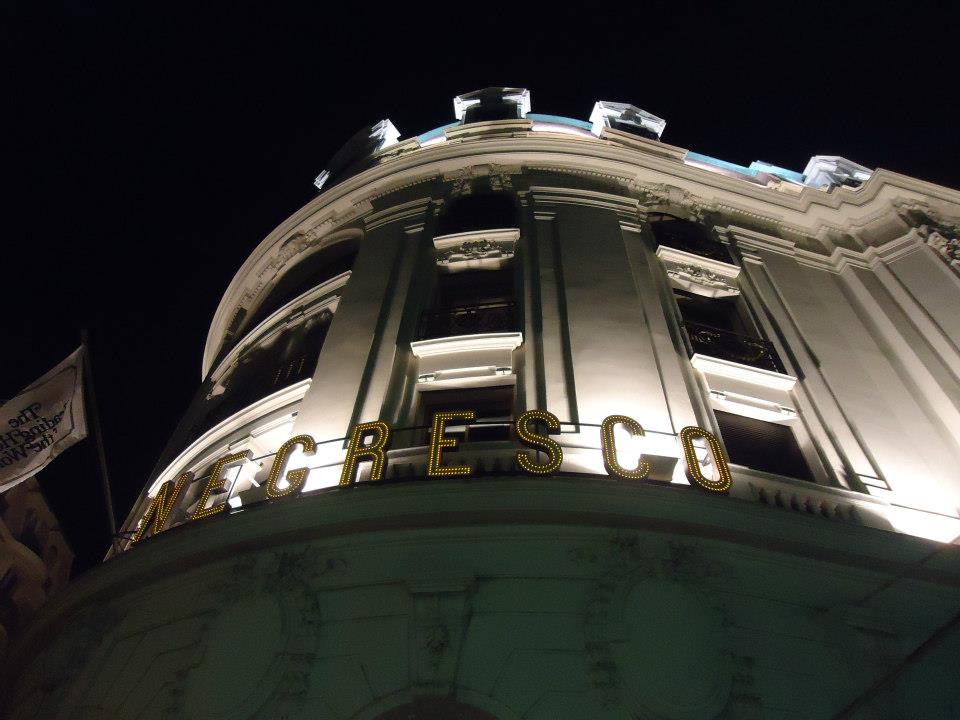 We went to Nice three years ago, to celebrate our first wedding anniversary. Fell in love with the place. When we arrived we walked down the Promenade des Anglais and had a great pissaladiere at one of the cafes on the front. On the twelve month birthday of our wedding, we had a wonderful meal at the Negresco, and I had great conversations with Franc, our waiter.
Even had a photo taken with him, to remember the moment forever.
Hope he's ok.
After everything that happened in Paris in 2015, I felt saddened, because I've loved every trip to the city of lights that I've taken. I felt grief, relief, fear… but a confidence that the very diverse community would pull through and reunite, regardless of Marine Le Pen's intentions and motivations. Then, Euro 2016 would bring joy to the nation, and even if it was a disappointing tournament on the pitch, and ultimate heartache for France, it passed without any major incidents and it felt like the nation had won its pride back.
Of course, there have been many other atrocities further afield; elsewhere in Europe, the Middle East, Asia, Africa, America… not many people bothered as much…
After everything that has gone on, I felt equal sympathy for those victims, but a detachment, because many of these were far off places I had never been to, and never will.
However, seeing Nice, the one place we holidayed in whilst expecting; happily explaining to every bar man and waitress that L was 'enceinte' and somewhere we planned to take the two of them back to one day soon, to that same stretch of the promenade… to see it last night, the same stretch cordoned off, that ominous white lorry riddled with bulletholes, stood motionless, people running for their lives, children… enjoying fireworks… really shook me.
Becoming a parent makes you more sensitive to things, admittedly, but you don't need to be a father to be so upset by the notion of ten children dying whilst marvelling at a fireworks display.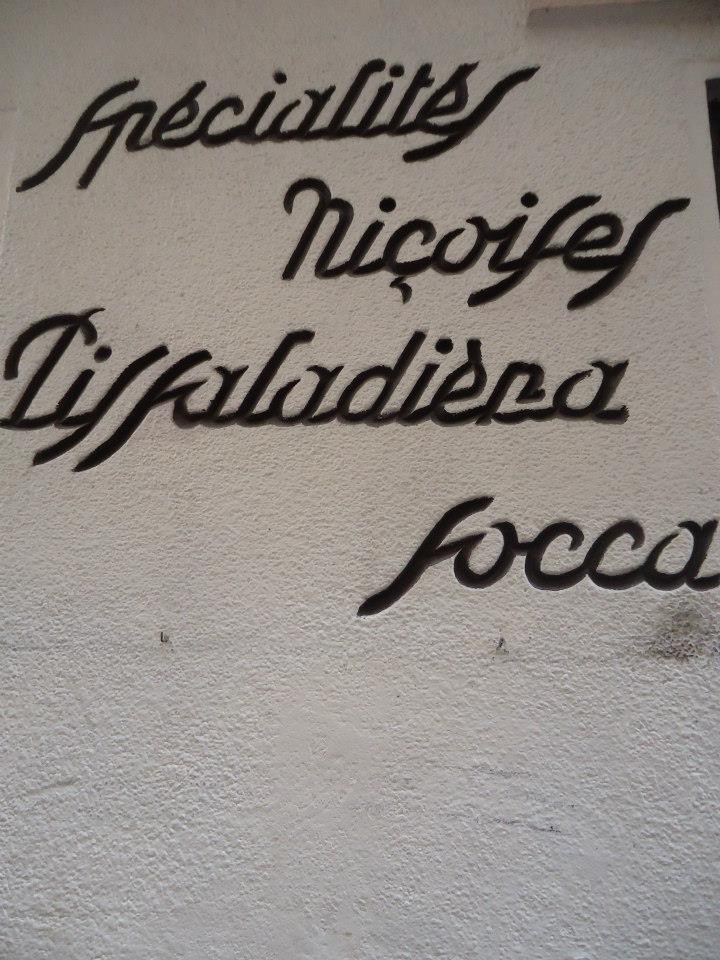 You don't need to have children to be sickened and scared at the horror which unfolded on Bastille Day. It's especially scary when you have plans for your kids to go away to study a language, somewhere like Nice, where one of my best mates did for six months, and you wonder what you'd do if the same was to happen then. How you'd feel, what you'd think… Not selfish, just empathic for what some parents might be going through now.
You don't need to just share a picture or tweet a hashtag, you have to talk about it, because only empathy and understanding can eradicate the black cloud which hover above Nice, above France, above us all right now.
'The night is darkest just before the dawn,' said Harvey Dent in a recent Batman film, and I concur. Things might seem bleak right now, but we have to keep the faith that things will get better for us -and the next generation.
Sorry if this was boring; it just needed to be said.